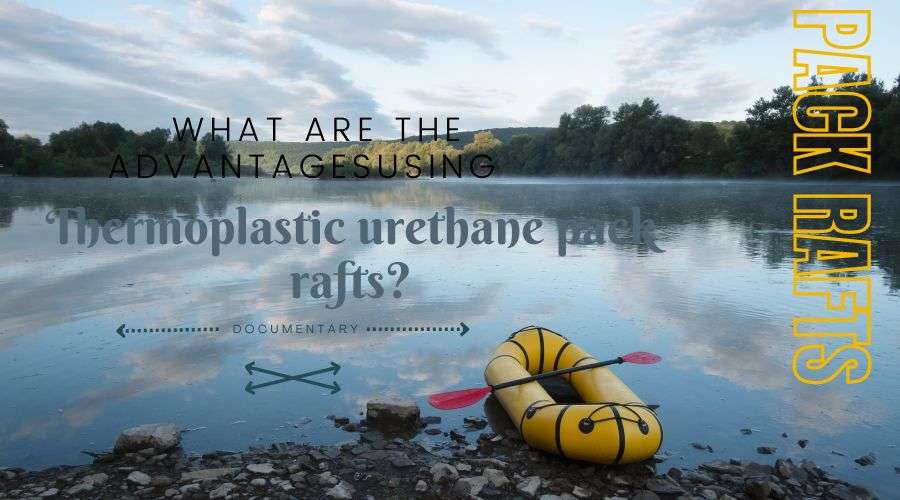 By The Most:
Feb 2023
What Are the Advantages of Using Thermoplastic Urethane Packrafts?
A thermoplastic urethane pack raft is a lightweight, portable inflatable boat. It packs down small and could simply fit in backpacks, bikes, or cars of people. A thermoplastic urethane pack raft opens up unlimited possibilities for adventure. It is common for thermoplastic urethane pack rafters to combine many sports activities, such as paddling, climbing, skiing, biking, and hiking. People's imagination limits their adventures with thermoplastic urethane pack rafts. They can inflate thermoplastic urethane pack rafts by forcing air into them by squeezing them from a nylon pouch into the thermoplastic urethane pack rafts. As people can easily maneuver thermoplastic pack rafts, it is an ideal choice if they are new to boating.
Thus, people should buy TPU packrafts if they have to start boating activities. Some boaters create an incorrect sense of security as thermoplastic polyurethane pack rafts are so simple to control in gentle water. So they must prepare safely. They must wear a wetsuit and helmet.
People should also opt for a paddle that is simple to utilize. They can employ a kayak paddle or canoe paddle. Whichever they opt for, they must focus on their paddling, and keep themselves focused, although they appear to be simple in calm water. It takes only a second for them to face danger when boating in the water. A jumping fish might startle them and make them lose control. Wake from another boat can make them rock forth and back. Choose a paddle between two hundred and two hundred and ten centimeters. One-blade paddles are acceptable. An ideal benefit of pack rafting is its convenience. Whenever people have finished their pack raft extrusion, they can separate their pack raft into four components, which they can store in their backpacks.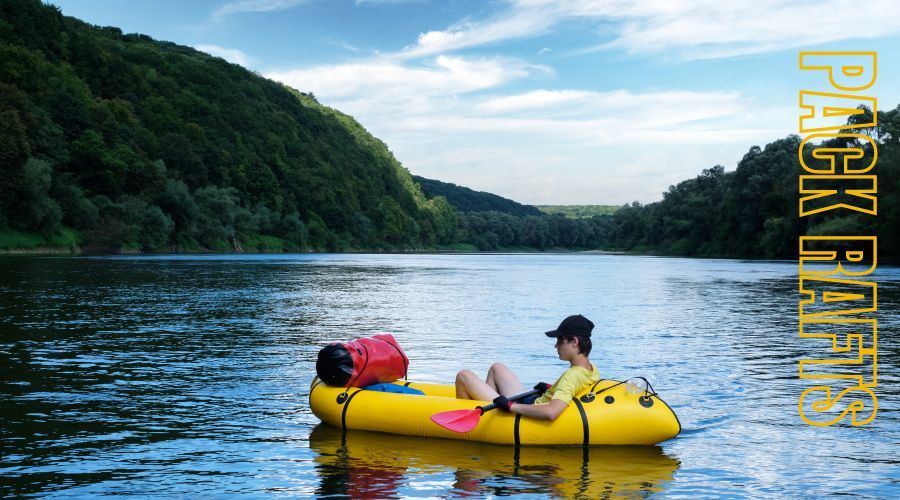 Are packrafts useful?
The worth of a thermoplastic urethane pack raft depends on what people are utilizing it for and what conditions they aim to use it. Thermoplastic urethane pack rafts are ideal for people if they paddle in gentle water. If people are taking their first tour into mild whitewater, thermoplastic urethane pack rafts also provide them the needed control. They spring off rocks provided that the rocks are not strident. Besides, the best benefit of thermoplastic urethane pack rafts is their portability. People can roll them up to stack them, then throw their small packages into their car's backseat as they move to the site. After reaching the place, people do not require a lot of preparation. Packrafts inflate in only a short period.
Benefits of using a thermoplastic urethane packraft
An appropriately cared-for thermoplastic urethane pack raft has definite benefits over inflatable kayaks. Pack rafts' weight is lower than inflatable kayaks, so it is simpler for people to combine other activities whenever they are pack rafting. People can utilize pack rafts for a leisurely and short tour across the river for fishing and for a long tour. They can more simply store pack rafts for travel. They can pack up thermoplastic urethane pack rafts and put them in pouches whenever traveling by aircraft. Likewise, it is easy to store a thermoplastic urethane packraft at home. If people keep it in their backyards or garages, they could anticipate utilizing less space with pack rafts.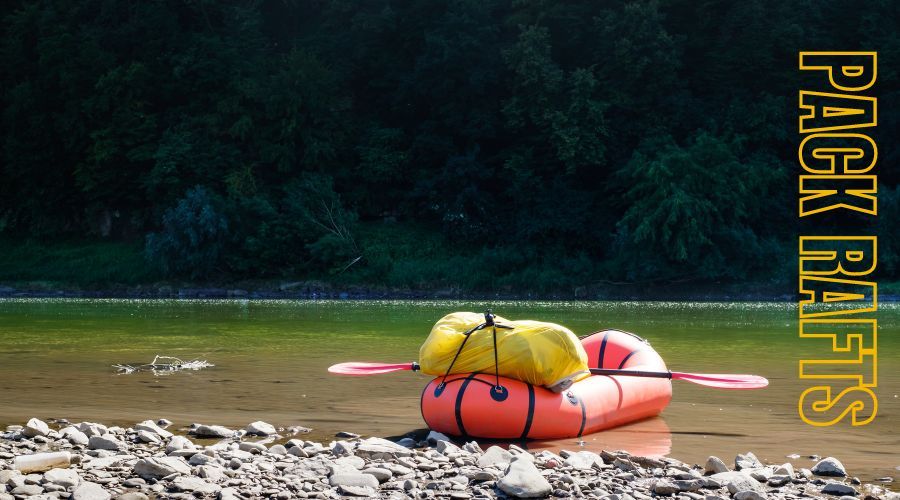 As long as people properly take care of their pack rafts, encompassing not overinflating or overloading them, they could anticipate tinnier tears to repair than they might have with an inflatable kayak. Thus, pack rafts are better than inflatable kayaks.
What is a thermoplastic urethane packraft paddle excellent?
Many thermoplastic urethane packraft paddles are lightweight. They can be divided into four pieces, making fitting in their transport and pack simpler. In addition to a four-piece paddle people also need to consider the material, blade shape, shaft material, and entire length. For many river and whitewater packrafters, a paddle between two hundred to two hundred and ten centimeters is ideal. If people do more tours, then they should add to the length of pack raft paddles by five to ten centimeters.
Can people take their dogs for pack rafting?
Dog owners are generally concerned about the harm to the pack rafts by their pets' paws. Thus they need to purchase high-quality Thermoplastic urethane packrafts from a well-known packraft manufacturer and then take their dogs for pack rafting.
Does pack rafting suits children?
Packrafting is an excellent family activity, and there are thermoplastic urethane packrafts that fit two children and two adults. Often outdoor activities with small children need carrying them and the equipment they require, making it very active for the parents. It is easy in a packraft to store the equipment in the thermoplastic urethane pack rafts, get their families onboard, and begin paddling.
How simple is it to learn thermoplastic urethane packrafting?
Packrafts have more excellent stability than inflatable kayaks, and pack rafting is very simple to learn. Nevertheless, this is also very risky, and several pack rafters could over-assess their capabilities and paddle by developing a false sense of safety. This could be particularly dangerous whenever paddling on moving whitewater and water.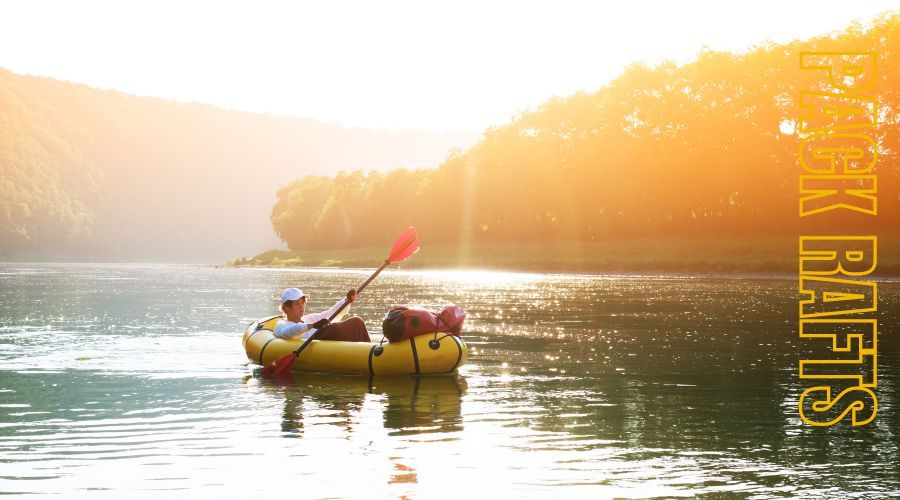 Development of your pack rafting skills
This blog recommends people learn about rescue and paddling skills to become safe and proficient paddlers. They could think of that like standing on a couple of legs. It is ideal for them to develop a decent foundation in two areas with practice and training to become a better entire pack rafter, be securer and enjoy more.
Whitewater rescue course
This blog highly recommends people do a one or two-day whitewater rescue course where they learn and get trained to identify the hazards and risks involved in flowing water and the techniques required to help circumvent these risks, to self-rescue, and to help other people in a rescue situation. People could also do a whole pack rafting course to learn ways to become a better paddler with a competent school or guide and they also normally encompass some essential rescue training.
Is it easy to store packrafts?
Packrafts require very small area to transport or store, so they are also best for people who love paddling canoes and kayaks but are not interested in dealing with the problems faced in transporting a weighty heavy boat. People can carry their packrafts in their backpack, strap it to their motorbike or bike, toss it in the back of their smallest vehicles and even easily take it with them on an aircraft.