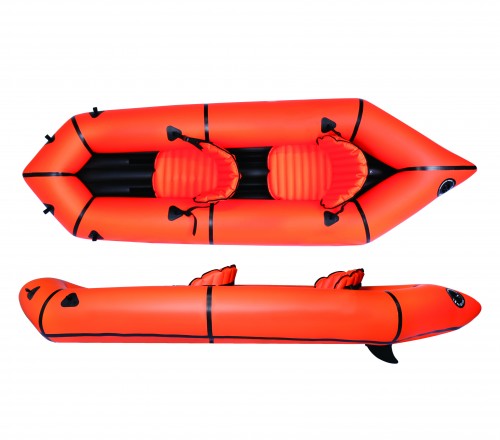 Bravery 2-Person
Product Description
• Evolve-TEX™ – Reinforced TPU is lightweight, stiff, and extremely durable.
• GLUE FREE Technology – without any glue during the production, we provide the strongest welded product.
• Inflatable Seat – with comfy cushioned seat area and backrest.
• Boston Valve – for quick inflation and deflation.
• Ultralight Quick Release Fin – for improved tracking.
• Storage/Inflation Bag – doubles as primary inflation tool, storage bag for effortless transportation and storage.

Dimensions: Outer 300x96cm / Inner 220x42cm
Weight: 7kg
Loading capacity : 2 Person, Maximum 350kg
Materials: TPU Tarpaulin
Tube-Nylon 210D / TPU double
Floor-Nylon 420D / TPU double